Advanced Digital Manufacturing Through Integrated CAM Software - Paving Way to I4.0
CAMWorks is one of the most advanced CAM software available, combining production-proven feature based CAM technology, automatic feature recognition, and rules based machining along with tolerance based machining to leverage MBD and PMI technology to automate Smart Manufacturing for CNC programming – paving the way to advanced digital manufacturing.
Program Smarter
Seamless integration within the design environment CAMWorks offers true associative machining automatically accommodating changes to the part model, which eliminates time consuming CAM system rework due to design updates.
Machine Faster
Reduce machining time by as much as 85% and increase tool life by as much as 500% even in the hardest materials.
Improve Customization & Setup Time
Knowledge-based machining allows you to capture and reuse your best programming practices using the Technology Database, TechDB™, reducing programming time by as much as 80%.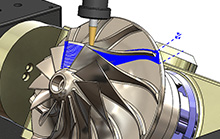 CAMWorks Premium
CAMWorks Premium combines advanced 3 axis milling, turning, and mill-turn capabilities along with superior 4 & 5 axis simultaneous milling into a single integrated easy to use system.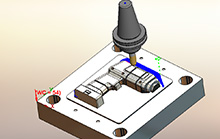 CAMWorks Milling Professional
Milling Professional includes advanced 3 axis rough milling with rest machining and VoluMill for high speed machining.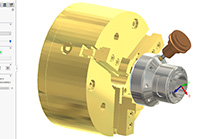 CAMWorks Turning Professional
Turning Professional includes advanced turning and mill-turn and C, Y & B axis capabilities, dual turret and sub-spindle support, and 2 & 4 axis turning with up to 11 axis mill-turn capabilities.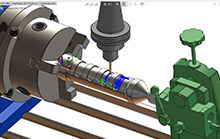 CAMWorks Standard
CAMWorks Standard combines feature and knowledge based machining, with assembly machining, 4 & 5 axis indexing, advanced rotary milling, VoluMill for high speed machining, and full sub-spindle support for turning into a single easy to use integrated system.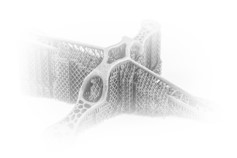 CAMWorks Additive
Automatically create support structures using the latest in additive technology from Materialise, a world leader in additive manufacturing… and CAMWorks creates the machining operations to remove support structures and programs the machinable features automatically!
Machine Simulation & True G-code Verification
---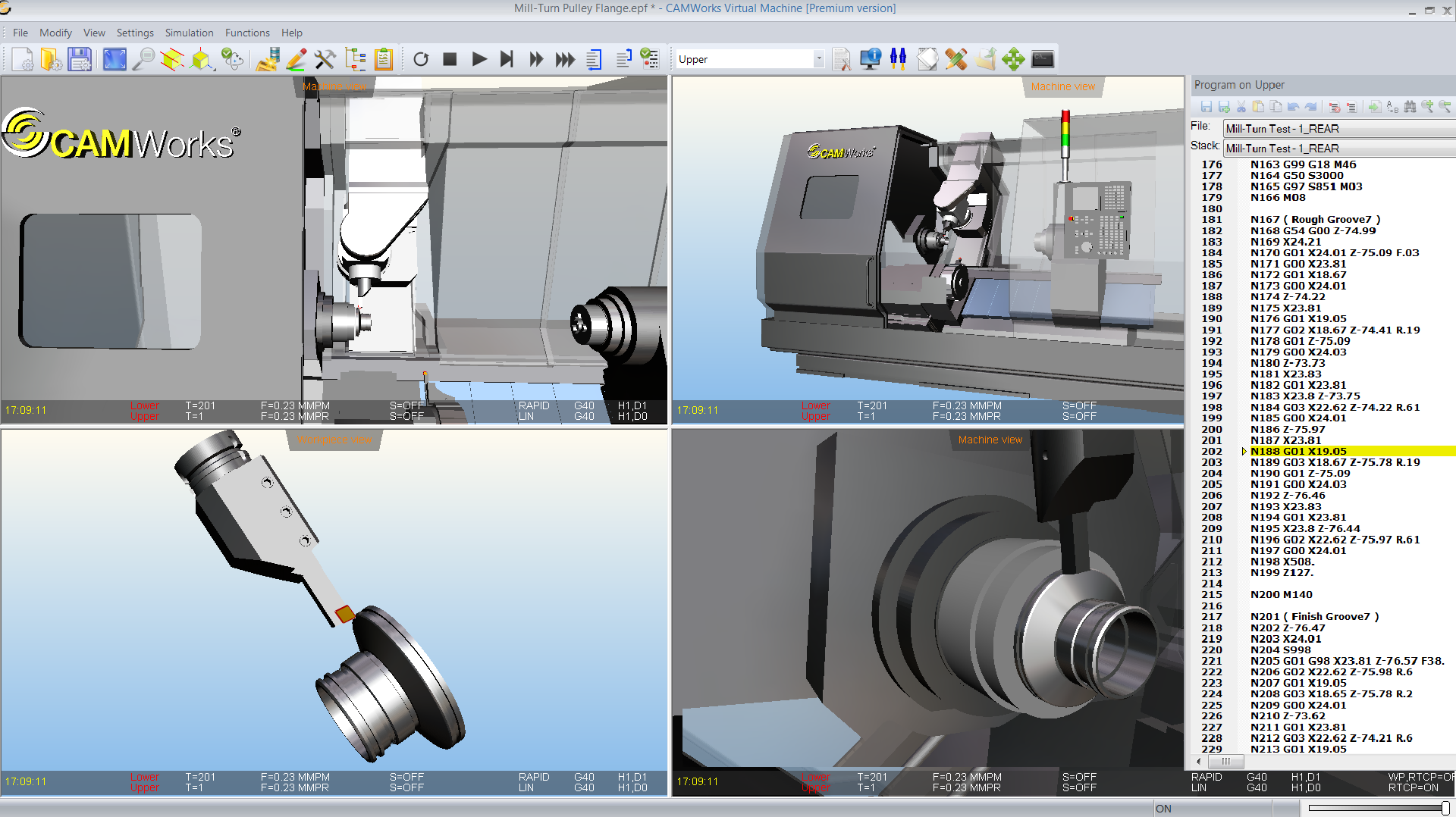 CAMWorks Virtual Machine uses the latest technology to perform true G-code machine simulation directly from the G-code used for the CNC machine. We are the first CAM software to bring true G-code machine simulation directly integrated within the CNC programming environment. Unlike other CAM systems that use cutter location (CL) data for machine simulation, CAMWorks Virtual Machine uses the actual G-code to ensure precision and accuracy.