Machining Intelligence in SOLIDWORKS
CAMWorks was the first SOLIDWORKS® Certified Gold Product for Manufacturing/CAM Software seamlessly integrated into the design software
Integrated inside SOLIDWORKS
CAMWorks is the first SOLIDWORKS® Certified Gold Product for Manufacturing/CAM Software seamlessly integrated into the design software.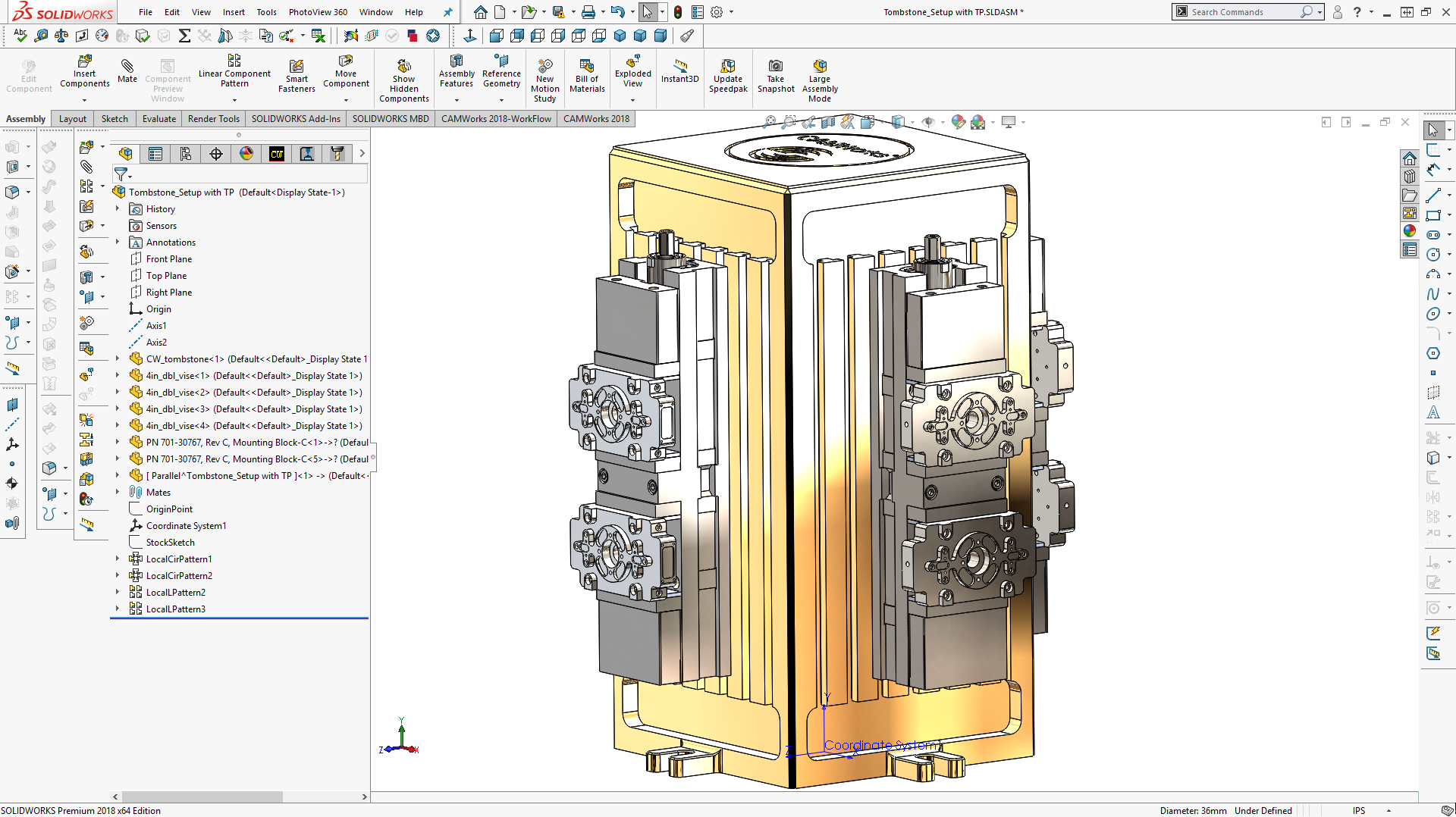 As the first CAM solution to offer true knowledge-based machining capabilities, CAMWorks leads the way in advancements in Automatic Feature Recognition (AFR) and Interactive Feature Recognition (IFR). CAMWorks offers true associative machining - automatically accommodating changes to the part model. This means that any modifications made to the design are automatically updated in the CAM data, which eliminates time consuming CAM system rework due to design alterations.
Thanks to its seamless integration with SOLIDWORKS, CAMWorks allows you to:
Use and manage just one file for both CAD and CAM systems.
Use the CAMWorks machining tree and commands at the click of a button along with SOLIDWORKS, plus generate toolpaths without leaving the familiar SOLIDWORKS environment.
Use the same SOLIDWORKS geometry to generate toolpaths to ensure the part machined is the same as the part that is modeled.
Eliminate time-consuming file transfers using standard file formats such as IGES and STP.
Catrike: A CAMWorks Success Story
"If you're designing in SOLIDWORKS and you want to start machining, get CAMWorks."
- Lynn Bradbury, Catrike
Catrike was created in 2000 and has earned numerous awards along the way. Their focus on product development, engineering and process design has made for great, user-friendly trikes that not only look cool, but perform beautifully with little maintenance.