World's Best Advanced CNC Software for Woodworking
Program Smarter – Machine Faster


Looking for best cnc software for woodworking programming , In CNC Woodworking success depends on speed, consistency & accuracy. CAMWorks provides CAD/CAM CNC woodworking software solution that can accelerate your machining productivity.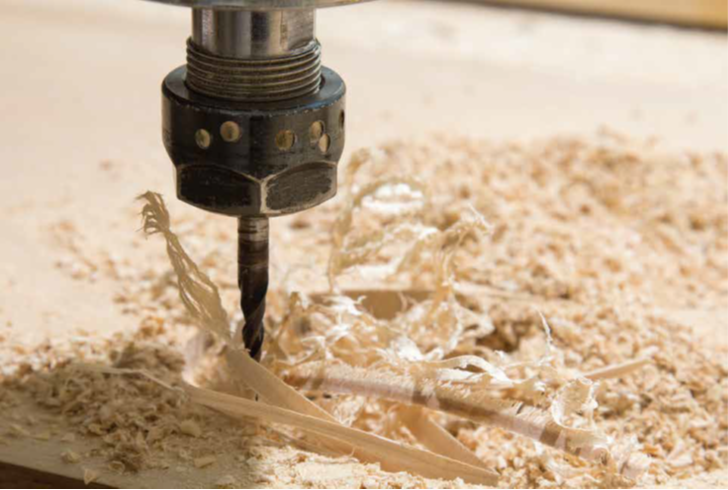 CAMWorks CNC Woodworking Software
Toolpaths specifically designed for the furniture industry
Machine both native SOLIDWORKS files and files imported from several other CAD systems
Profile roughing and finishing in a single operation
True-shape Nesting to maximize material usage
Automatic and interactive tab machining
Support for aggregate heads to machine mortices, hinge reliefs, etc.
Automatic part labeling for nested parts and assemblies.
Advanced Smart Manufacturing Through Integrated CAM
Program Smarter
Seamless integration within the design environment CAMWorks offers true associative machining automatically accommodating changes to the part model, which eliminates time consuming CAM system rework due to design updates.
Machine Faster
Reduce machining time by as much as 85% and increase tool life by as much as 500% even in the hardest materials.
Improve Customization & Setup Time
Knowledge-based machining allows you to capture and reuse your best programming practices using the Technology Database, TechDB™, reducing programming time by as much as 80%.
ACCELERATE YOUR CNC PROGRAMMING MACHINING PRODUCTIVITY WITH
SOLIDWORKS CAM
SOLIDWORKS CAM lets you program parts and assemblies without leaving the SOLIDWORKS 3D CAD environment. SOLIDWORKS CAM Standard provides 2.5 Axis and 3 Axis Milling, and is included in every seat of SOLIDWORKS (Versions 2018 and higher, currently on subscription). The next level, SOLIDWORKS CAM Professional, includes Tolerance-Based Machining (TBM), high-speed machining (HSM), configurations, assembly machining, turning and 3+2 programming to drive 4 Axis and 5 Axis machines.


CAMWorks Standard
CAMWorks Standard combines feature- and knowledge-based machining, with assembly machining, 4 & 5 axis indexing, advanced rotary milling, VoluMill for high-speed machining and full sub-spindle support for turning into a single, easy-to-use integrated system.
CAMWorks Milling Professional
CAMWorks Milling Professional is the most advanced 3 axis CNC programming solution available for SOLIDWORKS. It includes advanced 3 axis rough milling with rest machining and VoluMill for high speed machining. Finishing cycles including Z-level (waterline), flat area, pattern project, constant step-over, pencil milling, and curve project for engraving on 3D surfaces.
NESTINGWorks
NESTINGWorks helps optimize flat stock designs and optimize material usage when laying out parts on a sheet. It also supports the transition from design to manufacturing for flat goods. With single dialog box ease-of-use, NESTINGWorks is easy to learn and easy to use and provides industry leading capabilities.