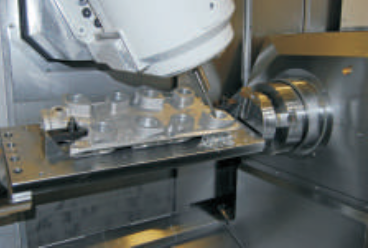 CAMWorks Plus Advanced Machines Put Roush Industries in the Winner's Circle
Roush Industries provides engineering, testing, prototype development, and manufacturing services. Closely associated in the public mind with motorsports, it also serves an array of other automotive clients, as well as aviation, electronics, medical equipment and consumer products companies. As a result, Roush's machining operation is called on to process a diverse range of parts with widely varying lot sizes, lead times and levels of complexity.
THE CLIENT
Company: Roush Industries
Headquarters: Livonia, Michigan, United States
Industry: Manufacturing
We cons i der our s el ves a ver y technologically advanced operation, but the combination of the new machine tools coupled with CAMWorks has enabled us to take things to a whole new level in terms of speed, productivity and machining complexity.This has been groundbreaking for us.
Please fill up the form to access full case study
Reduced guitar body and neck blank cutting labor time by
simplifies the complex programming tasks for the porting operation.