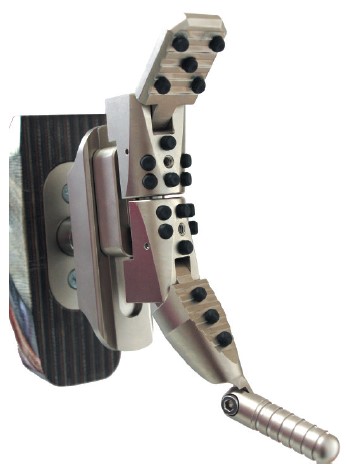 SolidWorks and CAMWorks - a winning combination for designing championship air arms
NSP Engineering (Air Arms) make sporting air rifles that set the hunting standard; and competition rifles that win world championships. They are market leaders within the mid-range sector and sell throughout the world through over 35 resellers.
THE CLIENT
Company: Air Arms
Headquarters: Longmont, CO, USA
Industry: Musical instruments from sustainable materials with an emphasis on electric guitars
Challenge

Air Arm's wanted to develop a new gun that would give them an edge over their competition. To do this they needed to design something really special. Surfacing has always been a huge challenge for Air Arms, and their gun components require a mixture of 2, 2.5 and 3 axis tool paths. SolidWorks working together with CAMWorks provided the key to achieve just what they needed, with vastly improved results.
It's all about making a better-looking product and with SolidWorks working with CAMWorks the possibility of achieving this is greatly enhanced, whilst at the same time greatly reducing time to market."
Please fill up the form to access full case study
Design productivity increased by up to
Close association with SolidWorks
Ability to work with Tombstones and Cube Fixtures