Turn New Manufacturing Initiatives Into Real Deliverables
We are at a turning point in the manufacturing world where new initiatives like Smart Manufacturing and Industrie 4.0 can provide benefits in design and manufacturing today. Learn about opportunities to improve your design and manufacturing environment in our new eBook.
Download below!
ENTER YOUR EMAIL TO DOWNLOAD THE EBOOK
While around for a number of years, Smart Manufacturing initiatives, drawing-less environments, the use of Product Manufacturing Information (PMI) to speed up manufacture are finally starting to produce deliverables in the mainstream marketplace and provide real world benefits for manufacturing. One leading area worth investigating is the transition to a more automated design-to-manufacturing workflow that comes from having all 3D geometry, tolerance data, and annotations in one model that can be used to automate the CNC programming process.
The design world is now experiencing a rapid migration from a workflow that includes the creation of a 3D model and a 2D drawing derived from the 3D model to a drawing-less workflow where all information required for manufacture is captured in the 3D model. According to a recent survey, more than 16% of companies using SOLIDWORKS for design have transitioned to drawing-less environments or are planning to in the near future. This movement is being driven in part by a number of initiatives such as Smart Manufacturing, Industrie 4.0, as well as various government and industry standards initiatives.
The benefits on the design side are well recognized – less documentation to manage, all the data is stored in one file and more focus can be placed on design and less on documentation. However, significant rewards can also be reaped in the manufacturing space by mainstreaming this migration with SOLIDWORKS Model Based Definition (MBD) capability. With all geometric and non-geometric information in one file and available to CAM software manufacturers to use, new opportunities for automating the CNC programming of machined parts are now possible.
All the major manufacturers in Aerospace, Automotive, Defense, and Consumer Products are trying to figure out how to capture more information in 3D digital designs and make use of the digital information to speed up manufacturing.
AL STIMAC
President Florida Manufacturing League, and Shop Owner
The Dilemma
Many Shops Face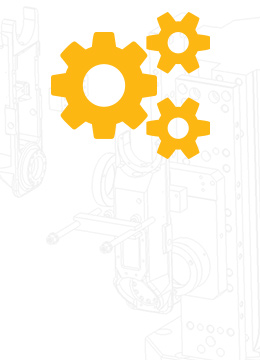 What Are MBD and PMI
and Why Do They Matter?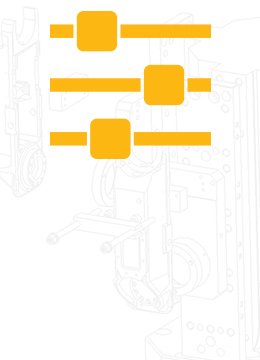 Fully Automating the
Design-To-Manufacturing Workflow
Connecting Design-to-Manufacture
Through One Source
DOWNLOAD YOUR EBOOK TODAY - ENTER YOUR EMAIL BELOW